If you to use a credit card for your next stewardship, press this button for a simple and
quick process. You do not have to sign up with pay pal, just simply select pay by credit card.
see the Weekly Guide to Giving for help.also you may go to Stewarship page
on our site for more information  
MY Backyard Staff
Mireya Medina Director
Bachelors Degree in Mass Communications
Email : [email protected]
(305) 823-4340
HOURS OF OPERATION:
Monday-Friday 2PM-7PM
FOR MORE INFORMATION got to their website
2011 Christmas Program
Christmas Camp December 19-23
Closed: December 24 - Jan 1
Event: Christmas Show December 15, 2011 7PM $10.00
ticket includes show and pasta dinner
Christmas Camp for children 8+ including a trip to Metro Zoo, Discovery Museum of Science,
Movie Theatre, and Sparez Bowling. Also a trip to New Life Ministries Charity for a Day
of Giving to benefit underprivlidged and homeless children. Includes daily breakfast,
lunch, and snack and all trips and fees. $125.00/ per camper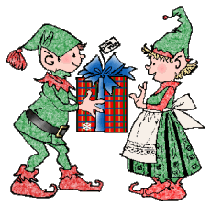 Our Mission
To provide quality after-school care to the elementary and middle school
youth that focuses on individual strengths, while enhancing their overall contribution
to their family, school and community
Children between the ages of 8 -13 years are facing a gap in services throughout the county. These children need safe and engaging opportunities between the last school bell and the end of their parents' work-day.
Watch our Program Video Below
In response to this incredible need in the community, a group of concerned members of St. Margaret's & San Francisco de Asis Episcopal Church formed a Youth Task Force in January 2002. Specific concern was expressed regarding the welfare of students attending Miami Lakes Middle School (MLMS); due to daily observations of these youths waiting for hours after dismissal for their working parents to pick them up.
The development of My Backyard, an afterschool program for youth, ages 8-13 years, whom reside in the MLMS boundaries, arose out of the Task Force's concern for this under-served group. Hundreds of volunteer hours have been spent since January, 2002, in developing a program that meets the needs of the youths, their families, the school and community. My Backyard opened in August for the 2002-03 school year. It is located on the St. Margaret's & San Francisco de Asis Episcopal Church grounds in its own 6000 sq ft building. My Backyard is non-profit and has been incorporated separately. There is no religious agenda for participating youth. The full-time Director, Debra Silla, has a Master Degree in Mental Health Counseling from St. Thomas University. There are currently 4 staff members.
My Backyard is a youth center focused on strength. Everyone has a strength and our goal is to help each teen to realize and develop their strengths.
/